SYSTEM INTEGRATION
Allis Communications products have been proven and installed in various applications.  The projects are integrated with Allis Communications cellular gateway with LoRa sensors and receiver combined with antennas.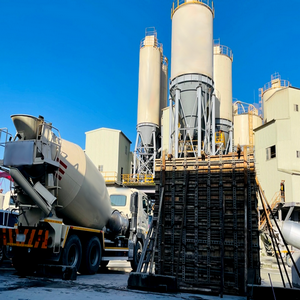 Temperature Monitoring System in Grouting
The temperature needs to be monitored seriously in the grouting. Allis Communications Temperature Monitoring System is a wireless solution and reduces wire layouts manually to make them cost-efficiently. Users can remotely monitor the real-time temperature and the trend of temperature changes through the web interface.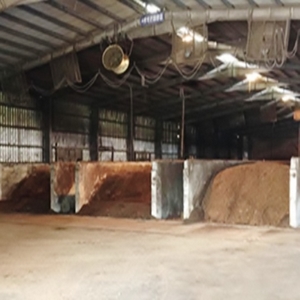 Temperature Monitoring Project in Compost
The Temperature Monitoring Project uses Allis Communications Solution.  The temperature sensors can be used in high acid-base and high-temperature environments.  The LoRa transceiver support long-distance setup against the complex environment that the wire is not accepted.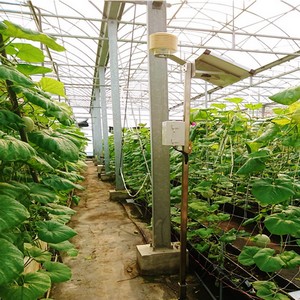 Smart Farm System
The Smart Farm System includes several sensors such as temperature, humidity, light, soil acidity…
Allis Communications Hardware collects all sensors data and transfers it via LoRa to Customer's Backend Server to analyze, monitor, control, or alarm.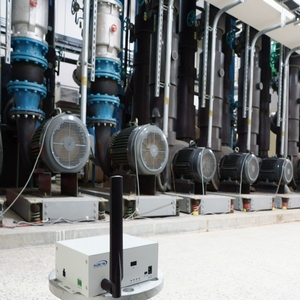 Bluetooth Vibration Sensor Project
The system utilizes vibration Bluetooth vibration sensors communicating with our WiFi gateway to extend motor life and reduce maintenance cost.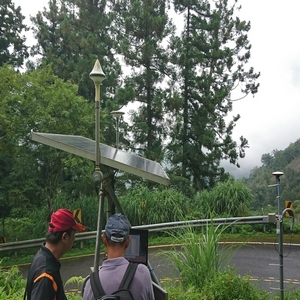 GIS Landslide Monitoring Project
The rugged landslide monitoring system uses Allis Communications GPS antenna and GIS system to monitor land movements in centimeters. The GIS monitor provided an early earthquake detection system.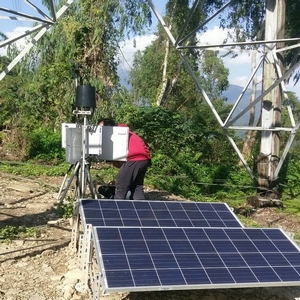 Remote Electrical Tower Monitoring System
Solar Power enabled GIS and LoRa sensors can remotely monitor transmission tower movements with long battery life. The system saved Taiwan Power Company labor cost and ensured the stability of its power grid.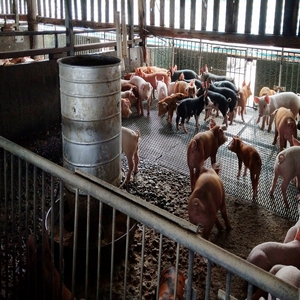 Smart Agriculture
Pig farmers utilize Allis Communications high gain 802.11ac MIMO antennas and wireless router to build a reliable network monitoring system in a harsh environment.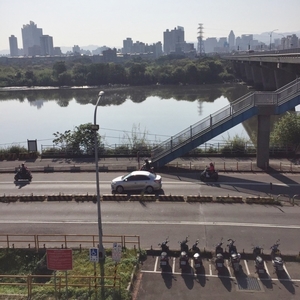 Taipei Flood Wall Monitoring System
Taiwanese Utilities integrate Allis Communications LoRa transceiver to monitor wind and rain conditions for main Data Center. The LoRa transceiver features low power (< 0.3 Watt) and long distance (5-10 Km). As a result, it saved the Taiwanese Government construction and labor cost.